Sherry...I hope this is Ok. I figured I would share the sale going on over at Etsy. I'm not the only shop participating in it, so it's not strictly self promotion.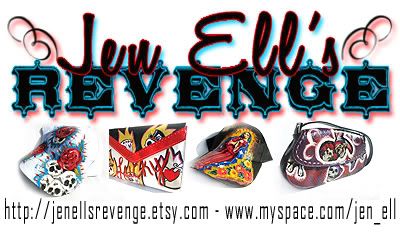 Today through June 20th many Etsy Sellers are having a YART SALE. It's a creative version of a yard sale.
If you look in my shop
http://jenellsrevenge.etsy.com
there is a section called YART SALE. This features all of my items that I have listed for the YART SALE.
If you purchase a YART SALE item in conjunction with a REGULAR priced item I will take 10% off the cost of regular priced item!
To find other stores who are participating in the YART sale simply search for YART in the tags and titles!