I have some extra time since I'm on Xmas break from school, so I decided to play around with my lace wig and see if I could make it work for me.
I decided that I didn't want to deal with adhesive in the nape. It doesn't stick well for me and it was really itchy. So I sewed clips to the back of my wig. This is a full lace wig that I ordered, so in order to make it conform more to the occipital bone of my head, I sewed some darts in the nape around with the sewing machine so it would 'cup' my head better in the back.
I slick back my hair with hairspray and use bobby pins to pin it flat in the back. I don't wear a wig cap. I tried bleaching the knots, but this 1b hair didn't budge, even with 40v peroxide left on for 1 hour. So I use the tan spray in the cap and also use foundation to mimic the flesh tone of the part line.
I use supertape on the front.
I have been removing the wig daily with alcohol. I'm still not good enough in my application to get a bond that will last more then a few days or thru a workout. Practice makes perfect though! I like taking it off at night anyway.
I ordered this wig from Holly at
http://www.wigsandclosures.com
She has received mixed reviews on Black Hair Media, but I have ordered 4 different hair products from her, and I have been pleased. With my Xmas money I just ordered another custom wig from her, this time a front lace with straps in the back.
This wig is a custom, given the size of my small head and the funky color.
I have a long way to go to achieve a flawless app, but at least I am to the point where I can get this wig to stay on my head!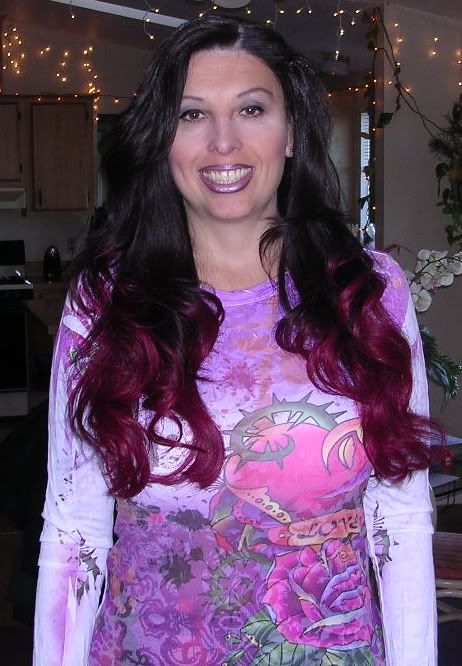 I