So the easter Bunny decided it was time for me to re-do my install! So who am I to argue? Please excuse the goofy before pictures, my hubby was 'helping'!! He does all of my installs up to the crown and I look after the crown and the sides. I used about 2 oz of 14" and maybe 2.5 oz of 18" natual straight remy indian installed with LG and Supertape.
My own hair is really fine, very short and quite fluffy. This Indian hair is a bit on the fluffy side but not to bad.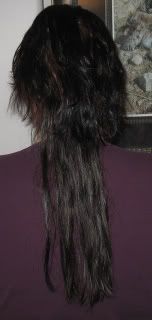 I forgot to take pictures before we had the first row in but I think you'll get the idea of what I have to work with!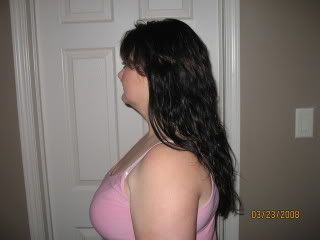 This is the 90% finished produt. I still haven't trimmed it yet but that will be a Wednesday job. I think I might even color my own hair a wee bit but we'll see how brave I feel when I get there!!